The Basics
1. How to turn on your helmet

2. Test your helmet and remote

Give it a short press.

It should work right out of the box (although the helmet and remote might need a quick charge first!)

If you are having any issues, click here for some troubleshooting tips.

3. How to turn off your helmet

4. Install the mount on your handlebar

Give it a long press.
Use 2 bands. Loop each band on the opposite diagonal edges of the mount.
Note: If you turn on your helmet with a Long Press, you'll enter Pairing Mode. This means you can pair your helmet with a new phone or remote. If you've already paired it with your phone and remote, do not turn on your helmet in pairing mode.
How to Charge Your Helmet and Remote
Both your helmet and remote use the same included charging cable to charge. Just plug it into any USB plug to charge. Please note there's a correct orientation to plug in the charger to the helmet and remote port.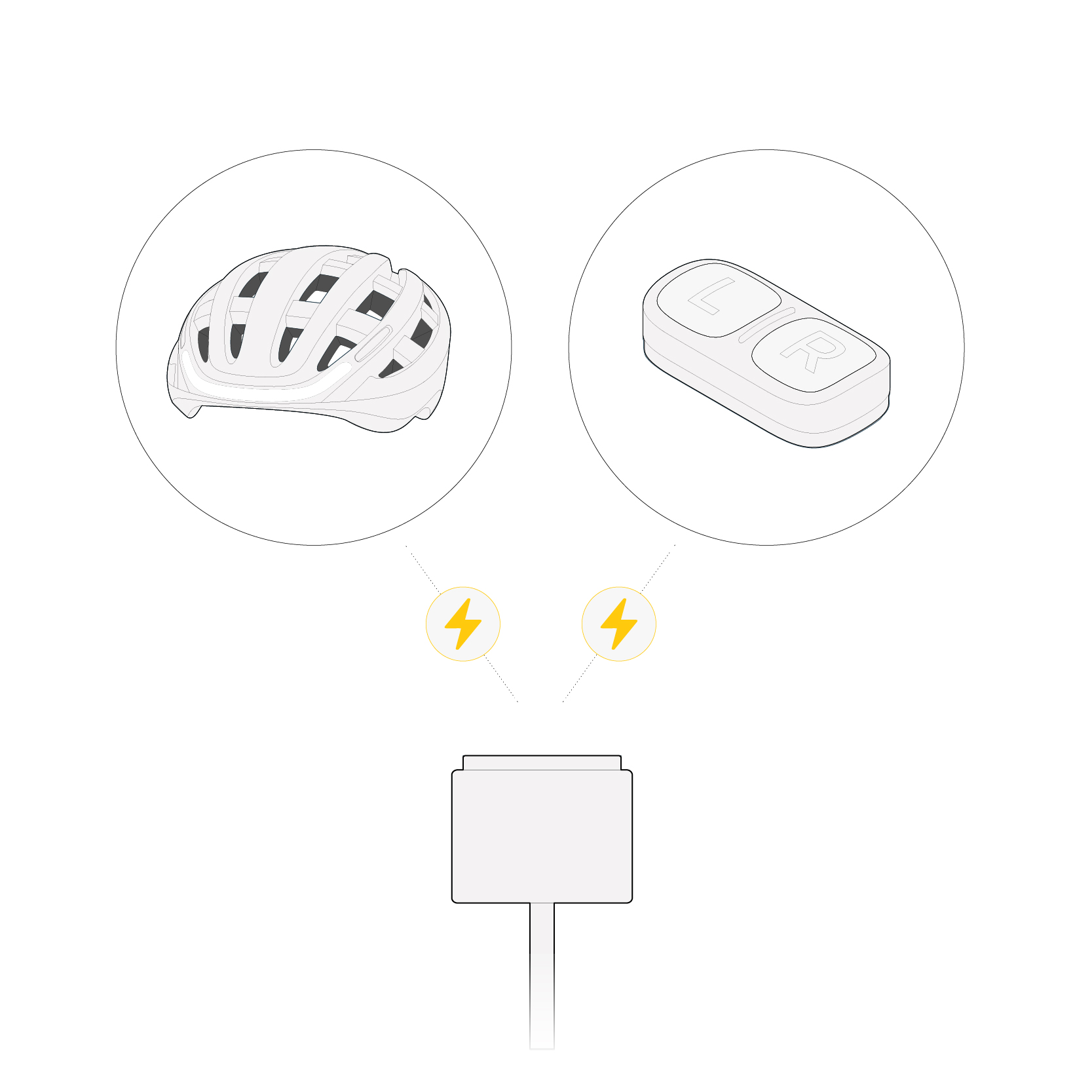 If charged correctly, the remote and helmet button will light up Red when charging and Green when fully charged.
When the battery of the helmet is critically low and is about to shut off, the helmet will beep several times to inform you that it is about to shut off.
You can see the below video for details on how to charge:
Where to Find the Charging Port on the Remote
To get to the charging port, please rotate your remote as shown below and find the charging port underneath.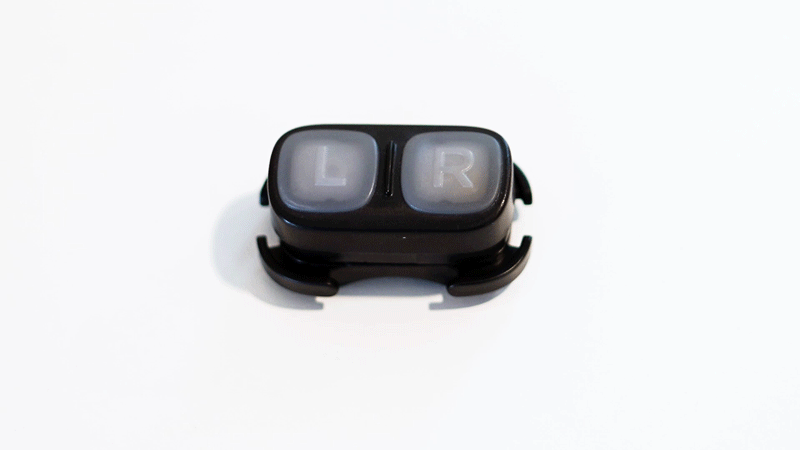 To find out how to get more out of your helmet with our smartphone app, click here.