Changing the default flashing color on Firefly using Profiles
Profiles are used to set up and configure the colors of your Firefly light flashes. You can use them on your bike whichever way you please!
To set a profile up:
Launch the Lumos App*.

Head to the Sync tab in the Lumos App.

Drag and drop your Firefly icon into any one of the sync grids based on two aspects of how you would like your Firefly to behave. Please refer to the diagram of the Sync Grid below to see which grid affects the Firefly's behavior.

Drag and drop your Firefly into any one of the Synch Grids.
*NOTE 1: If you haven't installed the App on your phone already, check out this article.
*NOTE 2: In "Turn Signals Only" Profiles, a small blue/yellow LED will be turned on to indicate that the Firefly is still on but on a non-lighted Profile. This is of course if you only want to use this particular light/lights as turn signals on your bike.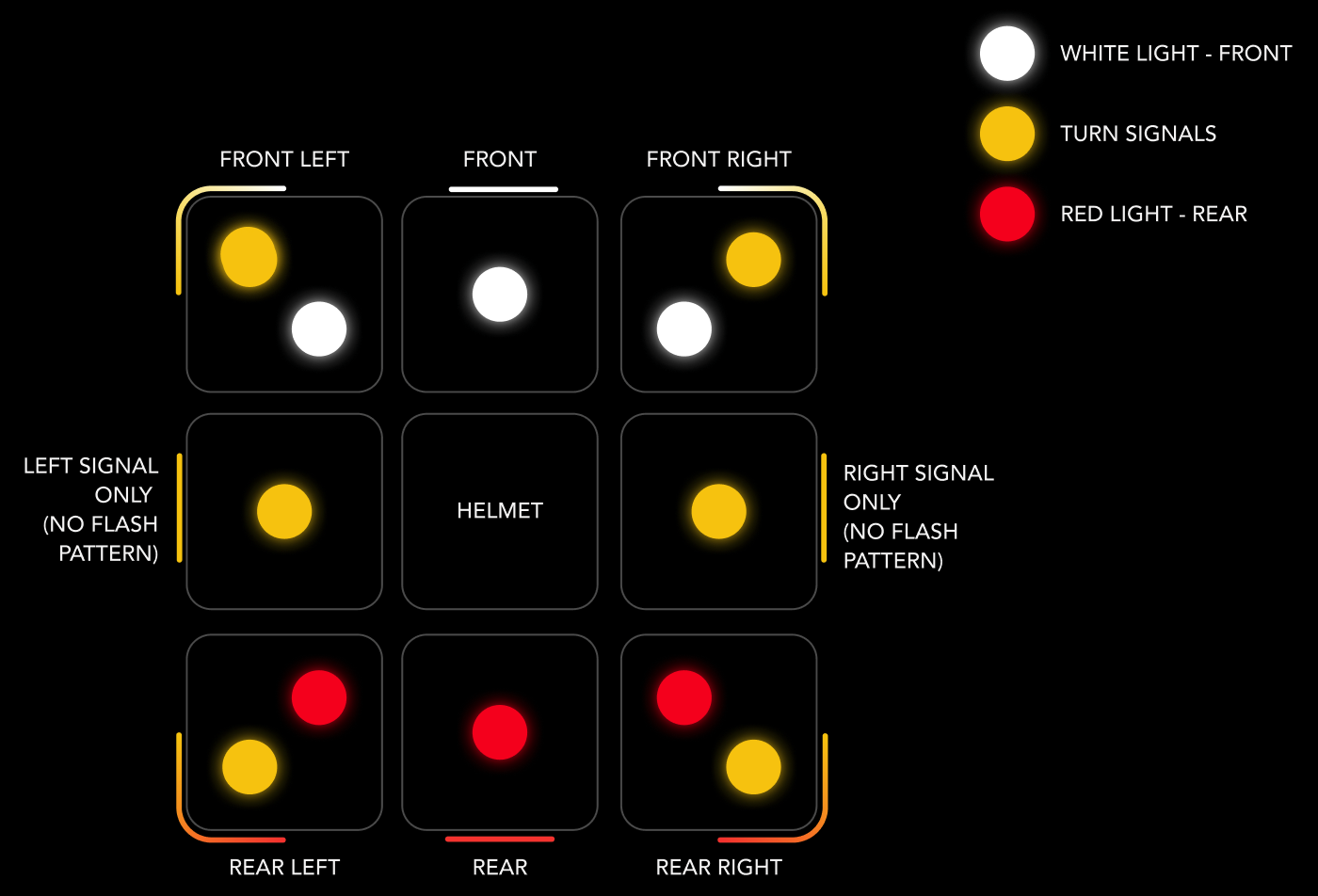 Alternatively, you could also use a shortcut to switch Profiles without using the Lumos App. While in pairing mode, single tap the power button to jump between Front and Rear profiles.
i.e:
Front profile → Rear profile (and vice versa)
Front right profile → Rear right profile (and vice versa)
Front left profile → Rear left profile (and vice versa)