Our Sync Grid in the Lumos App allows you to add multiple lights to one grid so you can stack a number of them on one side of your bike/vehicle (E.G Two rear turn signal devices).
At the moment, we have no limit as to how many Firefly units you can add to a single grid or even paired to the App/phone.
NOTE: We would also like to highlight that the number of firefly lights you can add to a single Grid HIGHLY DEPENDS on your phone's ability. While we cannot guarantee it is limitless since we do not have the capability of testing every phone on the market, we have tested up to 5 units per Grid.
To add the extra unit on your preferred Grid, simply drag-and-drop a Paired Firefly to one grid. The process should look like this:
1. Once the Firefly has been
paired to your App/Phone
, you'll be able to view it under the "Unassigned Devices" Tab. In this example, it's been assigned the name "Firefly 3" since there are 3 devices currently paired.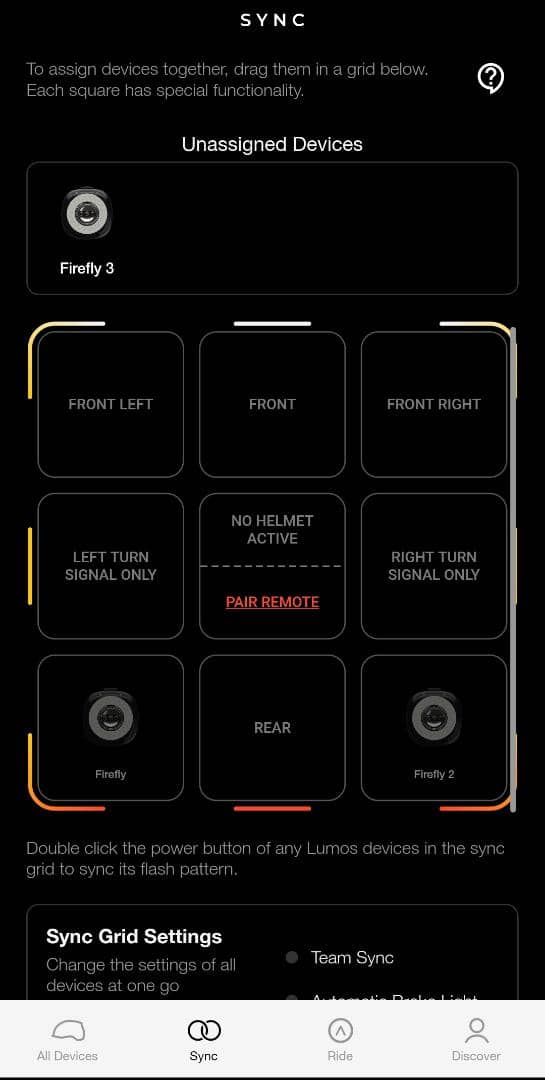 2. Drag and drop the Firefly to your preferred Grid: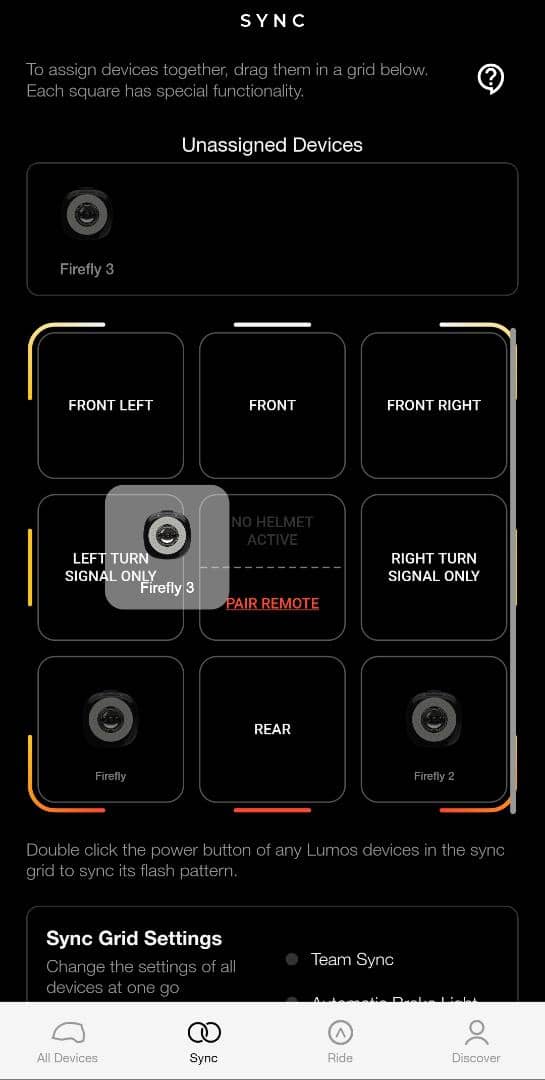 3. Once it's been added, you'll be able to view both units in your preferred grid.