The helmet must fit properly to be effective. With a proper fit, the helmet will not move back and forth or side to side while fastened. The helmet can only protect if it fits well.
The fit system is completely adjustable to help you find the most comfortable configuration. You can tighten or loosen the rear adjustment dial to fit the circumference of your head as required.
The correct position on your head
1. Loosen off the retention system and place the helmet on your head.
2. The correct position of the helmet is just out of your eye line, not touching your eyebrows. Make sure the helmet is not leaning forward too much, as it can block your sight. The helmet should also not sit too far back as it will not protect against frontal impacts. Here are some reference diagrams: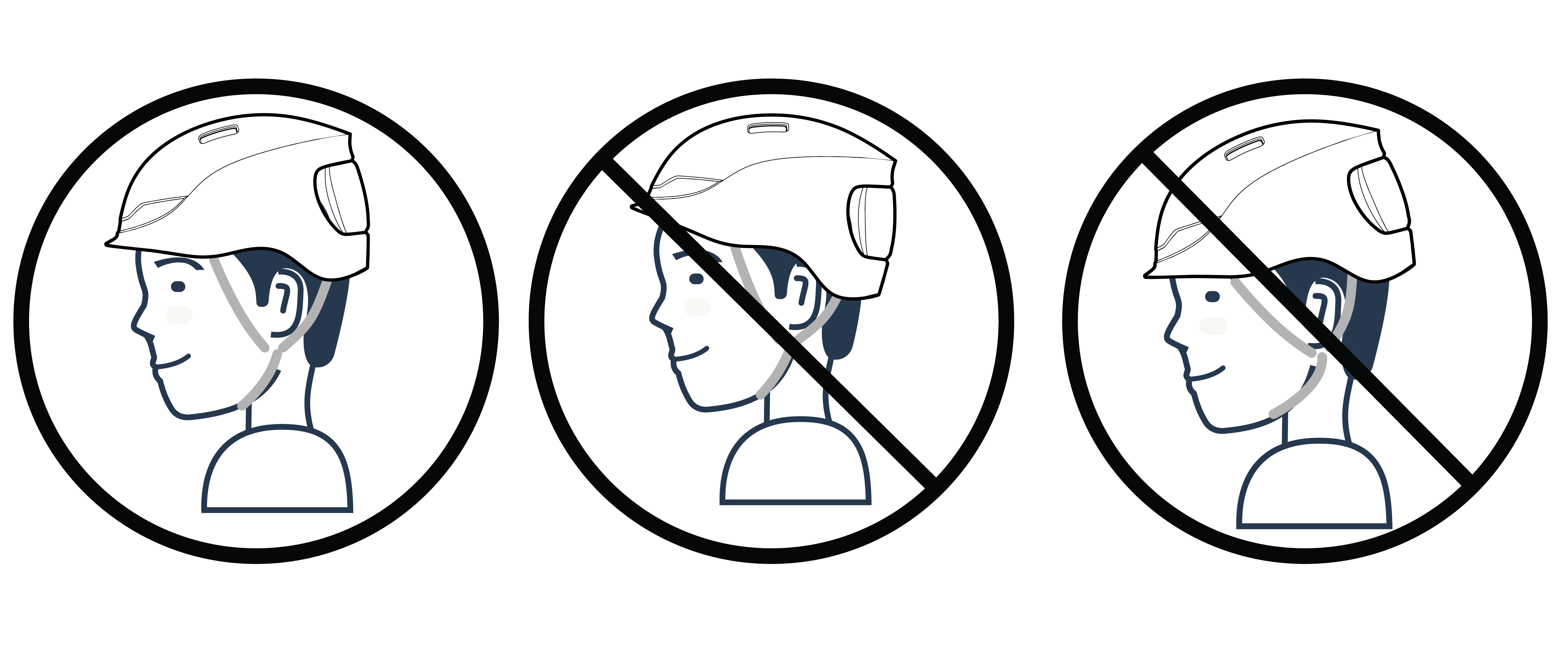 3. Tighten up the retention system by turning the adjustment knob clockwise until the helmet feels snug.
Adjust the straps
4. Adjust the strap tension at the buckle so that the helmet is strapped snugly. Tighten the strap as required to obtain a snug fit. With the helmet on and tightly fastened, make sure the helmet cannot be removed from your head or rolled backward or forward excessively. Be sure that the buckle is not pressing against your jawbone.
5. When properly fitted and adjusted, your ears should not be covered by any part of the straps.
Final checks
6. Make sure the helmet is not blocking your peripheral vision. To check for proper tension, put on the helmet and fasten the buckle. Open your mouth. You should feel the strap pulling against your chin. Then attempt to pull the helmet off the front or rear. If the helmet comes off, increase the strap tension and examine if thick enough pads are being used. The helmet should not be able to roll forward or backward excessively. It should not be possible to remove the helmet without unfastening the buckle.
NOTE: Please check the helmet's adjustment every time you wear your helmet.
Padding sets
The Kickstart and Ultra helmet both come with one black lycra padding set.
The Matrix and Street both come with 2 different padding sets. The MIPS versions of these helmets come with the same paddings in black to better match the yellow MIPS layer.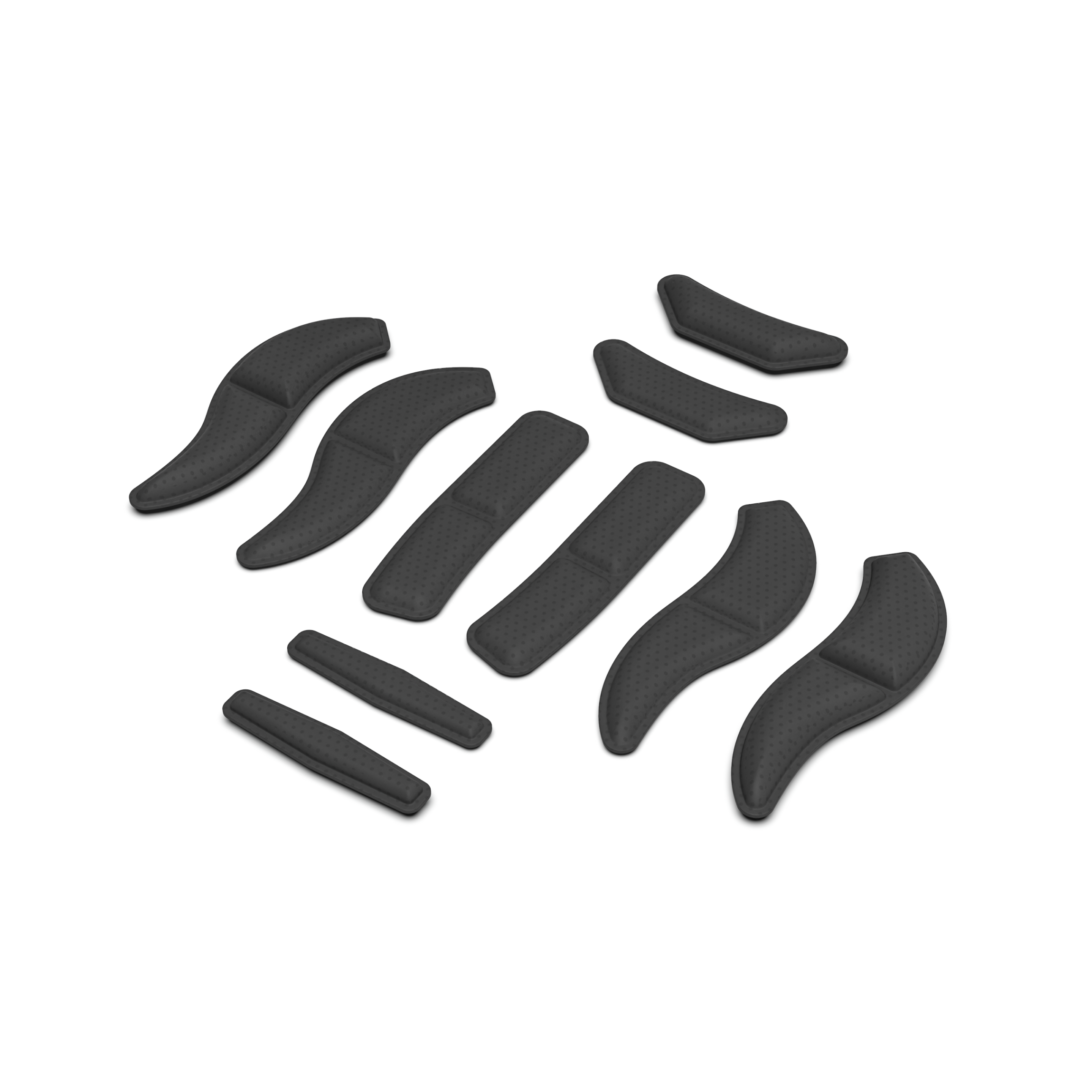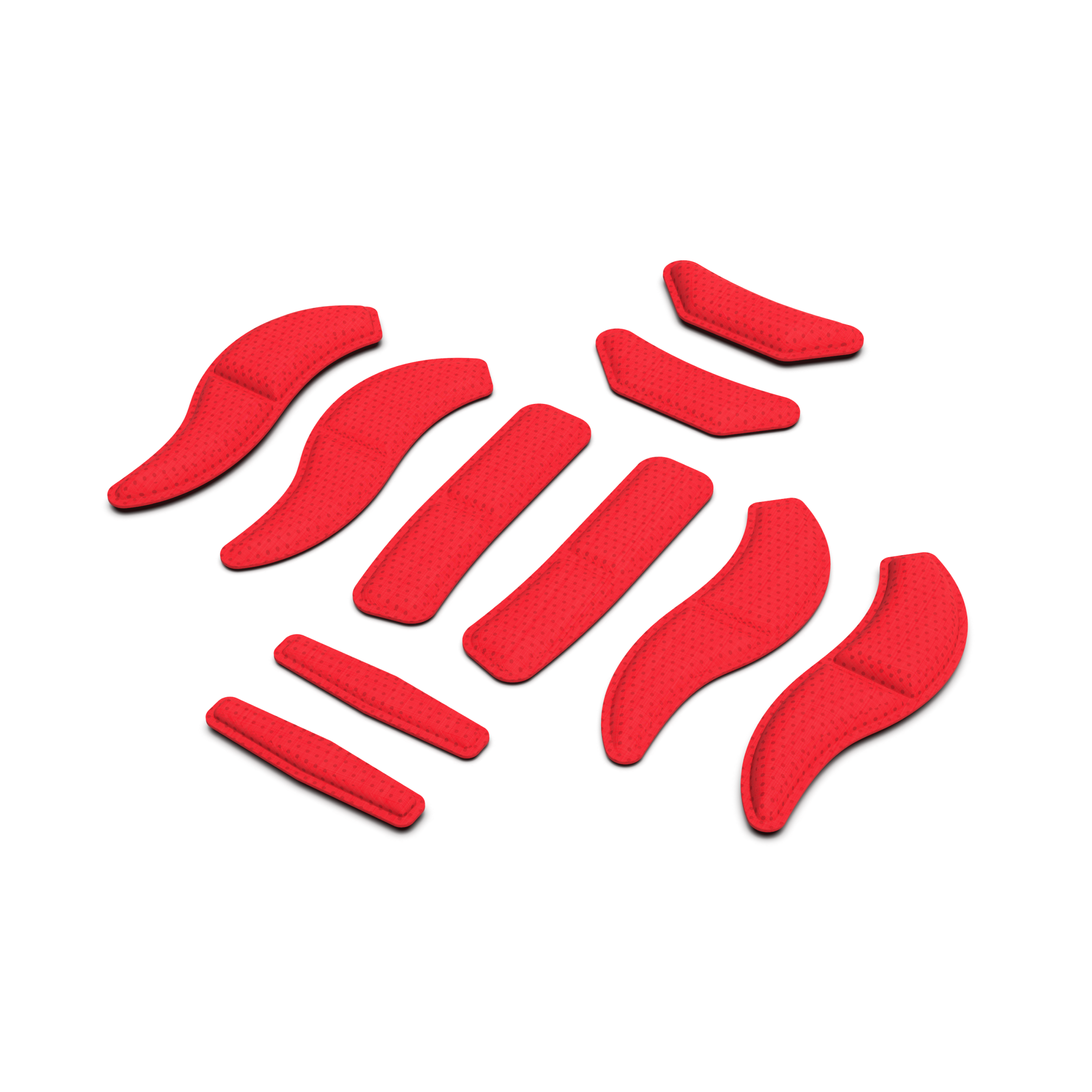 (Photo is for reference only)

Half of the padding set is thicker and more suitable for smaller heads. For larger heads, the thinner padding will probably fit you best. Every head is different, so we recommend trying out both paddings and also mix and match, to get the best fit for your head.
You can also watch this video for reference: