Our Kickstart helmet, Matrix helmet, and Street helmet come standard with the Lumos Remote.
The Kickstart Lite helmet and Ultra helmet come standard with the Remote Lite.
Both remotes are compatible with all Lumos helmets.
How to charge the Lumos Remote? How to remove the remote from the mount?
To get to the charging port, please remove your remote from its mount by rotating it counterclockwise, as shown below, and find the charging port underneath.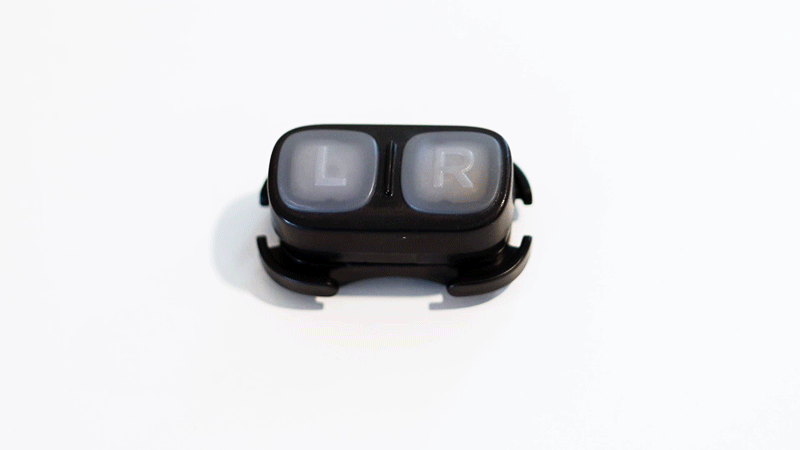 Both your helmet and remote use the same included magnetic charging cable to charge. Just plug it into any USB plug to charge. Please note there's a correct orientation to plug in the charger to the remote port.
If charged correctly, the remote will light up red when charging and green when fully charged.
You can see the below video for details on how to charge, starting at 00:20:
How do I activate the turn signals? How do I pair the Lumos Remote with my helmet?
The remote will be pre-paired with your helmet out of the box. Simply press either of the buttons on the remote and when the helmet is on it will activate the turn signal. Press the same remote button to turn the signal off.
If that would not work for you, you can pair the devices by following these steps:
Hold the button to turn on your helmet until it's in pairing mode. For Kickstart and Street, the lights will be fading in and out rather than flashing. For Matrix, you will see a 'snake' moving around the edges of the panel.
Hold both buttons on your remote until their lights are also in pairing mode - 'breathing orange lights'.
Make sure your remote and helmet and close to each other. Touching is best.
Activate the L button on your remote.
If it doesn't activate the helmet, try steps 1-3 again, and then activate the R button on your remote.
You can also view the video below for reference.
How to install the Lumos Remote on your handlebars
You can install the remote on your handlebars, at a place that is convenient for you. The Lumos Remote comes with two silicon bands.
Place the remote mount on your handlebar.

Take a band and place it on the edge of the mount.

Stretch the silicon band around your handlebar and attach it to the opposite diagonal edge of the mount.

Repeat steps 2 and 3 to attach the second band.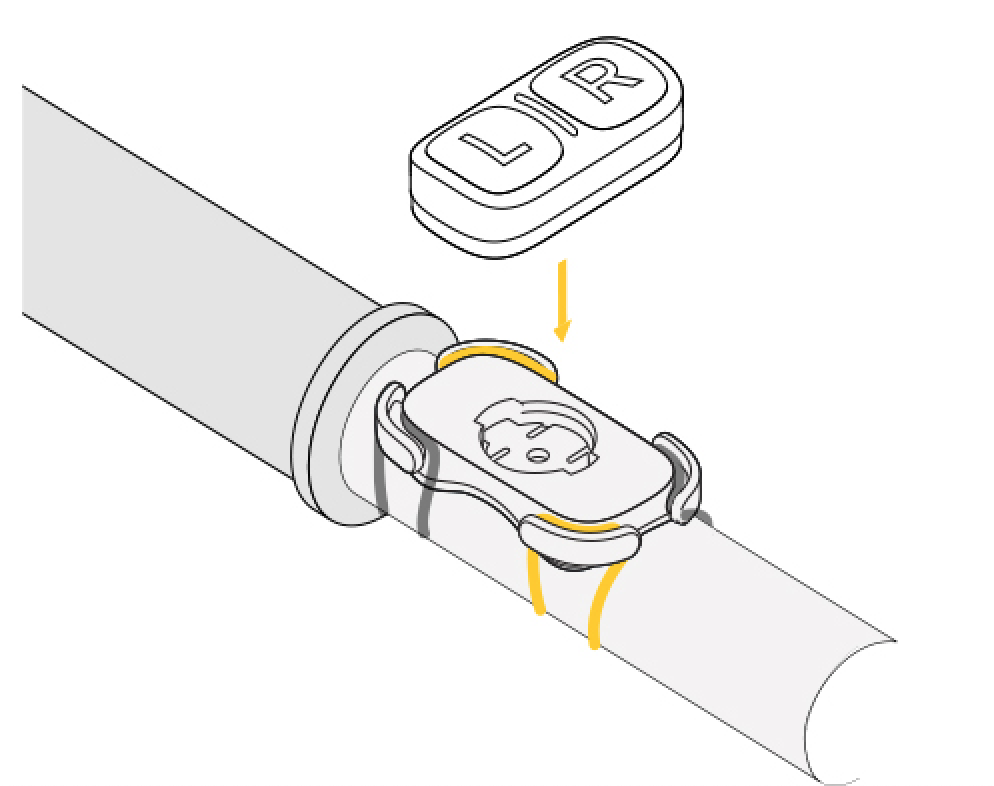 Having issues with your remote or the turn signals?
Read this article if there is an issue with the Lumos Remote itself:
Read this article if the remote works, but does not activate the turn signals on your helmet: